OVEN REPAIRS
We offer oven repairs, oven cleaning service and stock replacement globes for the most popular oven brands and rangehoods.
Benefits of professional oven repairs
Restore your oven to brand new again

Cook better

Safety: for home, for health and for life

100% guarantee on all work

Save time and money: don't run around trying to find your oven parts.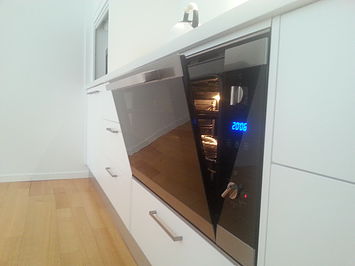 We repair seals, hinges and doors

Internal and external

Replace fans, racks, shelves, doors, and baking trays

Count on us as your one-stop shop for all your oven repair needs.
Making sure that your oven works well will improve the quality of your life!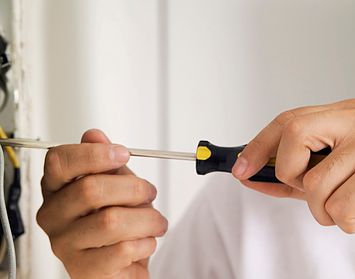 ---
CALL US FOR A QUOTE - 1300 640 663
100% Satisfaction Guaranteed or you don't pay many others won't provide this
Frequently Asked Questions
1. How far do you travel?
We service all over inner and outer Melbourne inlcuding: Albert Park, Brighton, Geelong, Kensington, Maribyrnong, Melton, Pasco Vale, Port Melbourne, Toorak and Williamstown.  We will travel to regional Victoria.

2. Do you charge weekend rates?
No. we are commited to providing you value for money for a high quality service, and we dont think you should pay more just because it's the weekend.

3. What are your oven cleaning prices?
Contact our friendly staff on 1300 640 663 for an overview of the most competitive prices in Melbourne!  We charge the same rates for weekends and weekdays, the same rates for off-peak and peak periods, and the same rate for public holidays.

4. How soon can you repair my oven?
Within 1-2 weeks, or sooner depending on our schedule and availability of parts. We will do our best to fit you in when you need us.

5. My oven is not working – can you help me fix it?
Yes. We have done oven repairs for hundreds of customers so we are confident that we can fix any issue you have.

6. The light globe in my oven doesn't work. Can you replace it?
Yes. we will replace the light globes that are currently not working and ensure to the rest of your oven is working well.

7. The rubber lining (seal) on my oven door is worn out and needs to be replaced. Can you help me?
This is a common problem that we fix regularly. We can get the replacement rubber lining for you, remove the existing seal and refit the new one. We'll also assess your oven to let you know if there are any other issues.

8. Do you have experience repairing my type of oven?
We have worked with hundreds of ovens over the years and if your oven is listed on the Oven Brandspage, then we can fix it.